Most homeowners think that building a deck during winter or even early spring is a bad idea. The fact is, home remodeling companies build decks (and houses) year-round. As the old saying goes – there is no time like the present! And this idiom is especially true for decking.
In today's post, Northside Construction Services explains why it is actually a good idea to consider taking on that decking project during late winter or early spring.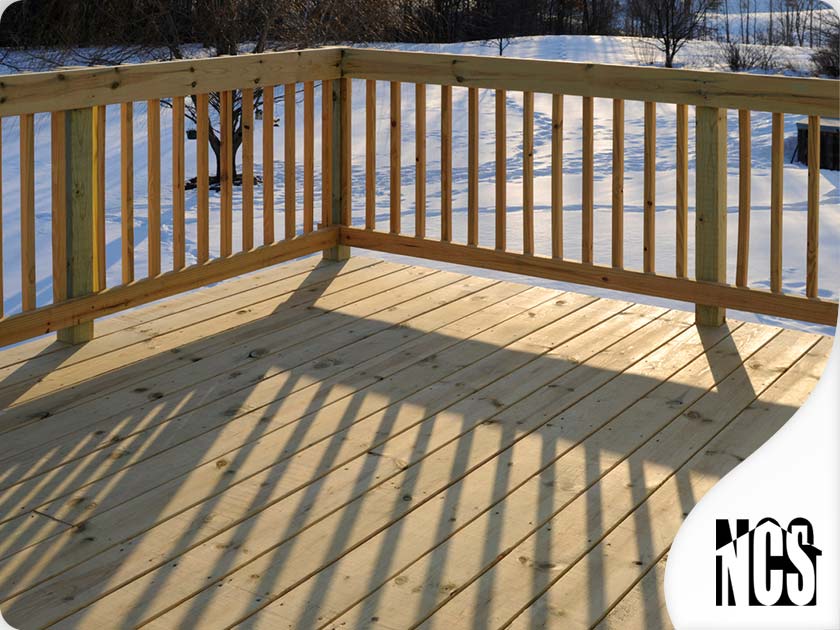 Avoid The Summer Rush
Most homeowners tend to start exterior projects in warmer weather. This means that you may have to wait a while before your local home remodeling contractor can begin work on your dream deck due to the influx of business during these sunnier times. By the time your contractor finally completes your project, summer is almost over and you have no time left to enjoy your new outdoor space.
Great Deals
In the winter, most if not all local contractors will see a slump in remodeling work. To be able to attract business, they will offer very attractive promotions that can mean huge savings for you. This is especially useful if budget is an issue. During winter and early spring, be sure to be on the lookout for great deals like low-interest financing and deep discounts on materials and labor.
Winter is Better For Curing
If you plan to use natural wood such as redwood or cedar as the material for your new deck, then the dryness during the colder months might actually be better as it can cure the wood more quickly and evenly.
From exterior home painting services to building a deck or patio, you shouldn't let cold weather deter you from getting started on your outdoor home improvement project. Give Northside Construction Services a call at (678) 233-2400 or fill out our contact form to schedule a free, no-obligation consultation. We serve many areas in GA including Evans and Augusta.