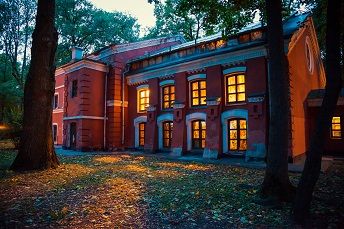 Northside Construction Services, Inc. is here to make your home look brand new again by offering our home painting services in Augusta, GA, and the nearby ares. Simply adding a fresh coat of paint can do wonders for the overall appearance and the value of your home.
We Specialize in Interior and Exterior Painting
Many homeowners may not realize the many benefits that come with painting the inside and outside of your home. Examples include:
Enhanced curb appeal
Protection for your exterior surfaces
Better indoor air quality when you use low and zero-VOC paints
Less dirt and dust
Cover up bothersome stains and marks
Affordability
High value makeover
Besides the above advantages, a new coat of paint improves the way you look at your home and the way you feel about your home.
Let Us Help You Find the Perfect Hue for Your Home
A fresh coat of paint is the final touch on a basement finishing in Augusta GA, and the surrounding areas, or we can always do a standalone paint job for your home's interior and exterior. We will help you find the perfect color for both the interior and the exterior of your home. When it comes to paint choice, you not only want to think about your favorite color but also colors that complement furniture, accents or the overall mood of the room. For a room to look larger, opt for a lighter paint color and a darker hue if you want to make the room look more intimate.
Contact Us Today
Let's breathe new life into your home with a quality paint makeover. Northside Construction Services, Inc. can also help you with home repair in Augusta GA, and the surrounding area. Give us a call at (404) 392-5858 or fill out a request quote form here on our site.