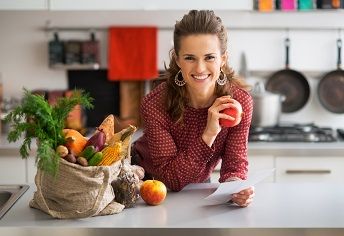 The kitchen is the heart of the home and plays an important role in the life of your family. But a kitchen that is too small and crowded, or with a layout that is dysfunctional, can create a bottleneck and make gathering and enjoying one another's company more difficult.
If your kitchen is in need of an update remodeling can completely transform it into a warm and welcoming space. Northside Construction Services, Inc. is the Augusta, GA kitchen remodeling contractor with the experience you need to get the kitchen of your dreams, at a price you can afford.
Here are five reasons why you should have Northside Construction Services, Inc. remodel your Augusta, GA kitchen:
Space – For many people, their home's original kitchen eventually proves to be too small, cramped and crowded. A growing family or larger circle of friends often calls for more functionality from a kitchen that is too small to handle the demand. Northside Construction Services, Inc. is particularly adept at maximizing available space.
Convenience – The way you prepare and serve meals today is very likely much different than the way it was done just a few years ago. Kitchen design has come a long way, and today's kitchens include features that make meal preparation and cooking easier and more enjoyable. The "work triangle" concept that puts food storage, oven/range and food prep areas within easy reach is just one way we make kitchens better.
Safety – Are your kitchen appliances old? Refrigerators, ovens, ranges, microwaves and dishwashers all eventually need to be replaced, often for safety reasons. Installing new appliances is also the perfect time to upgrade electrical service, plumbing, flooring, lighting – a kitchen remodel!
Comfort – With so many families using the kitchen as a gathering spot, space and comfort can be at a premium. Our kitchen designers can help make the most of the available space and turn your kitchen into a warm and inviting room.
Enhanced Home Value – Realtors agree that a remodeled kitchen is one of the most desired featured when selling a home. Even if you have no plans to relocate, a new kitchen helps to keep your home's value and curb appeal at the top of the charts.
Trust the Professional Augusta, GA Kitchen Remodelers of Northside Construction Services, Inc.
For complete Augusta, GA kitchen design remodeling turn to the kitchen experts at Northside Construction Services, Inc.. We can create the kitchen of your dreams, efficiently and affordably.
Get a Free Consultation and Estimate
There's no reason to put up with a kitchen that is dated, crowded and difficult to navigate. Call Northside Construction Services, Inc. today at (404) 392-5858 for a FREE in-home consultation and estimate for your Augusta, GA kitchen addition project. Or simply fill out our on-line request form and we'll get right back to you!