Add to the visual appeal of your home with exterior renovations. While taking good care of the inside of your home is important, make sure you don't neglect the outside appearance and functionality of your home as well. Northside Construction Services, Inc. specializes in exterior home remodeling in Augusta GA, and the surrounding areas, designed to turn the outside of your home into a focal point of your neighbored.
Custom Decks & Repair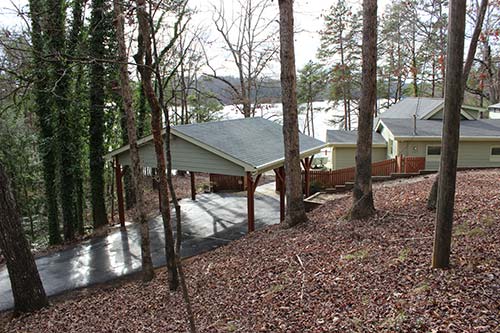 Our renovation and remodeling experts are well versed in all manner of exterior renovations for homes in the Northern Augusta area. Specialty areas include:
If you already have a deck, porch or sunroom, we also offer exterior home repair in Augusta GA, and the nearby areas. We're here to make sure the outside of your home always looks its best and that everything on the outside and inside is functioning properly.
Let Us Build the Ultimate Outside Space
One of the best things about getting a new exterior space is that the sky's the limit as far as your options are concerned. We will assist you from the beginning of the remodeling process up until the very end to help you narrow down your options and help make sure you're completely satisfied with the final product.
Call Us Today
After adding a beautiful new addition to your house, a fresh coat of paint might be in order. Call Northside Construction Services, Inc. at (404) 392-5858 to schedule a consultation for an exterior renovation service or if you'd like to discuss our home painting services in Augusta GA, or the surrounding northern Augusta suburbs. We also have a request quote form, here on our site.