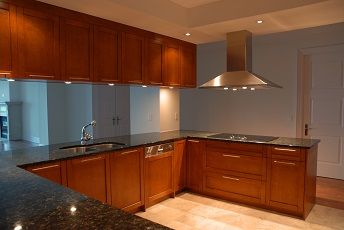 No matter how much you may or may not cook, you and everyone else in your home more than likely spends an abundance of time in the kitchen. Northside Construction Services, Inc., a home remodeling contractor in Augusta, GA, and the surrounding area, is here to give you a kitchen that's more functional for your personal use whether you like to do a lot of cooking or if your kitchen is the main gathering place for your guests.
Create Great Meals and Memories in Your Kitchen
In addition to the bathroom, the kitchen is one of the most popular choices for home remodeling in Augusta GA, and the nearby areas. We have the experience, resources, and vision you need to create a kitchen that you'll simply love. Some of the features of your kitchen that you may want to focus on include:
Counter tops
Backsplash
Open shelving
New appliances
Soft-close hinges and glides
Built-in storage
Door-mounted spice rack
Simply let us know how you usually use your kitchen and allow us to help you to explore all of your options selected specifically for your style, budget and ideas.
A Great Return on Investment
Having a newly updated kitchen might be one of the strongest selling points for successfully selling your home at its full value. As you're planning out your new kitchen layout, we recommend that you think just as much about the next owner's needs and preferences as you do your own. This doesn't mean you should restrict yourself as far as the way your kitchen looks, simply that you want to ensure the decisions you make are as practical as possible.
Get in Touch With Us Today
To schedule your in-home, no obligation consultation, or if you ever find yourself in need of quality home repair in Augusta GA, or the surrounding area, contact us at (404) 392-5858 or fill out a request quote form, here on our website today.