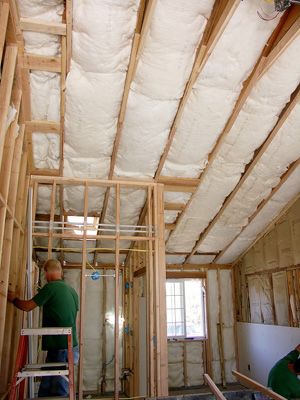 Has your family expanded over the years and is now crowding into a cramped bathroom? Do you want to add a guest bathroom, or enjoy the convenience of a master bathroom? But there is simply no room for remodeling?
Northside Construction Services, Inc. has the solution. In addition to remodeling existing bathrooms, we offer complete bathroom addition services. We can expand your home with a full-feature bathroom that includes all the luxuries and conveniences we put into our Augusta, GA bath remodeling projects.
We handle every aspect of construction, from the ground up, with an emphasis on making the exterior of your new addition blend in seamlessly with your home's existing architecture and decor. Our services include design/engineering, site preparation, construction, plumbing, electrical, and finishing. Everything you need to add a beautiful new bathroom to your home.
Trust the Professional Augusta, GA Bathroom Remodelers of Northside Construction Services, Inc.
For the addition of a new bathroom to your home turn to the Augusta, GA bathroom experts at Northside Construction Services, Inc.. We can give you the bathroom of your dreams, efficiently and affordably.
Get a Free Consultation and Estimate
There's no reason to put up with a bathroom that is small, cramped and uncomfortable. Call Northside Construction Services, Inc. today at (404) 392-5858 for a FREE in-home consultation and estimate for your Augusta, GA bathroom remodeling project. Or simply fill out our online request form and we'll get right back to you!