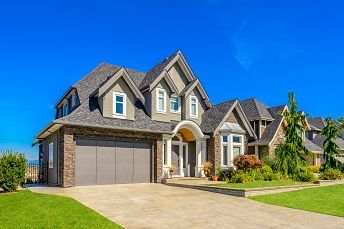 Do you want to use your basement for a lot more than just as another storage area for your home? Northside Construction Services, Inc. specializes in professional basement finishing in Augusta GA, and the surrounding area, and we'd love to show you just how much potential is waiting to be unleashed in your basement. Give yourself and your home some extra space that's both functional and aesthetically pleasing.
Think of the Possibilities
You might be surprised at just how much you can truly do with your basement, no matter how large or small it might be. Northside Construction Services, Inc., a home remodeling contractor in Augusta GA, and the Augusta suburb area, is waiting to turn your basement into a family room, extra bedroom or a combination of spaces.
Over the years that we've been remodeling basements, there are certain aspects of the remodeling process that we've found call for some extra attention. Specifically, you'll want to:
Carefully plan your exits so that they're compliant with building codes
Take care of any moisture problems with your foundation or slab before you start your finishing or remodeling project
Verify water drainage requirements if you'll be installing a new bathroom
Think about future remodeling projects so that you don't have to remove or replace any part of your newly remodeled basement
If you have any questions about your finishing or remodeling project, don't hesitate to contact us. Our main objective is to make sure you're 100% satisfied with every aspect of your new basement.
Fill Out a Request Quote Form Today
To schedule a free consultation for your basement remodel, or if you're interested in bathroom remodeling in Martinez GA, and the local northern Augusta suburb area, contact us at (404) 392-5858 or fill out the online form. Let us show you how to get the most use out of every single square inch of your home all at a fair price and with prompt completion.