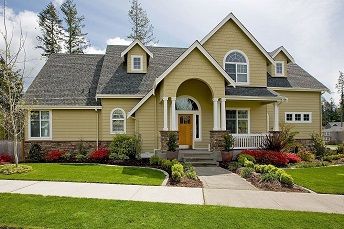 Northside Construction Services, Inc. began in 2000 as a company that provided general home repairs in Roswell GA, and recently moved to the northern Augusta area. We have grown to specialize in home panting, basement finishing, bathroom remodels, and all other areas of home repair in Augusta GA, and the surrounding areas. We want to assist homeowners in making their home everything they want it to be, and we believe our past satisfied customers would agree. Rather than performing new home construction, we have instead always focused on residential remodeling in the northern Augusta suburbs.
A Full Service Residential Renovation/Remodeling Company
By being an exemplary home remodeling contractor in Augusta GA, we offer our clients a number of services, including:
Here at Northside Construction Services, Inc., we know that you are looking for a job that's done right, in a timely manner, and at a fair price. We keep the lines of communications open through every phase of the project from initial meeting to project closeout. We make sure that home owners know exactly what's being done, and why. If you want to make your home look or function better, don't hesitate to get in touch with us. We are here to offer our assistance or a professional opinion about a remodeling idea you have in mind.
Why Choose Northside Construction Services, Inc.?
We go to every length to show you why you should choose Northside Construction Services, Inc. for your home remodeling, including home painting services in Martinez GA, and the surrounding Augusta area. Our services are licensed, fully insured and completely guaranteed. We keep the workspace clean and organized for the safety of the home owners and workers on site, and we also offer prompt completion so that you can get back to your normal day-to-day routine faster.
Fill out a Request Quote Form Today
Call us today at (404) 301-5485 or fill out a request quote form, here on our website, if you have any questions about our services. We will proudly supply a reference list of satisfied customers in the local northern Augusta area.