Are you looking to take full advantage of your home's outdoor space? Your exterior features should have just as much natural flow as those in your home's interior. A new deck can certainly help to liven up a space, but only a deck made by those who are familiar with the unique challenges that a deck build brings and yet, in spite of the challenges, are able to deliver a quality finished product every time. That exactly what you get when you work with us.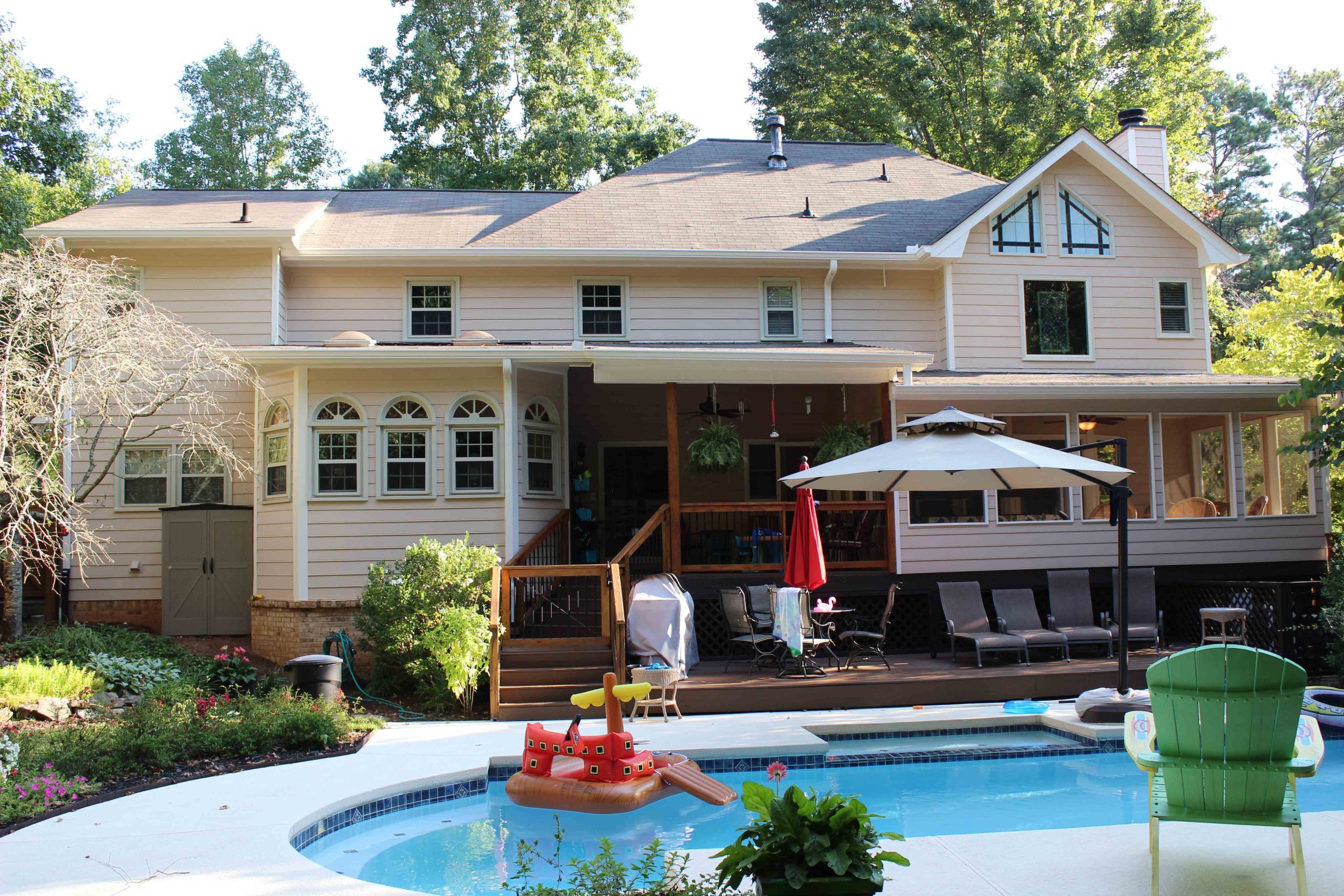 Our Many Decking Options
Many people downplay the importance of quality deck and porch contractors thinking that they offer little more than simple deck repair. While that may be true with some providers, we offer much, much more when it comes to deck and porch construction. We can take that simple concrete slab in your backyard and turn it into a space ideal for entertaining friends or simply relaxing on a sunny afternoon. We're able to offer a number of different options when it comes to deck and porch repair or installation. These include:
Composite decking: This material is specially-designed to be extra durable while also being affordable. Plus, it's incredibly easy to maintain, making the cleanup of spills from family barbeques and s'mores cookouts a breeze.
Vinyl decking: If you're looking for the same look and feel of a wood deck without the same maintenance needs, vinyl decking is for you. This material is guaranteed to avoid warping or fading, even in the face of Mother Nature's never-ending onslaught.
Wood decking: A traditional, elegant wood deck can add untold value to your home. With the many styles of wood, paint, and stain that we offer, you'll have no trouble finding the best look for home's backyard.
Unlike many other deck contractors, we also give equal attention to the space under your deck. For those with raised decks, we can help to take advantage of the underlying space by helping design underdecking that's provides the same charming outdoor experience as a deck.
Get the Most Out of Your Yard
Don't trust your new deck construction to just anyone; look to those providers who carry a strong reputation of being a quality deck builder. By making us your deck or porch builder, you not only guarantee you and your family years of outdoor enjoyment, but you'll also to increase the overall value of your home. Let us make this happen for you by calling (404) 301-5485 or filling out a request quote form.