The kitchen is the heart of the home, and for many homeowners, it's a place to relax, entertain and experiment with recipes. That's why keeping your kitchen up to date with the latest design trends is so important! For 2023 we are seeing some interesting new designs that you should consider when planning a kitchen remodel in Evans, GA.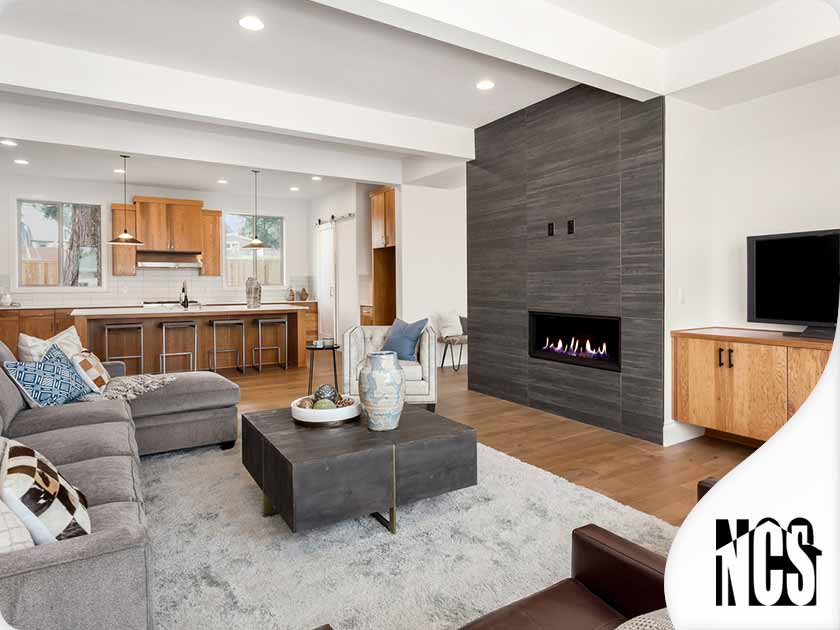 "Smart Kitchens"
Smart kitchens are on the rise. In 2023, we see an increase in automated appliances, touchless faucets and voice-activated devices to make preparing and cooking food easier than ever before. With this technology, you can create a kitchen that is efficient as it is stylish.
Open Floor Plans
Open floor plans allow for an open space that seamlessly combines the living room, kitchen and dining area into one unified space. This style will help you create a modern atmosphere that is both comfortable and inviting.
Industrial and Modern Styles
This design style combines classic industrial elements, such as exposed beams, metal accents and concrete floors, with modern furniture pieces and accents. It creates an inviting atmosphere that is both stylish and comfortable.
Natural Materials and Textures
Incorporating natural materials and textures into your kitchen design is also an effective way to add character to your kitchen space Natural materials such as wood, stone and brick help give it a warm, cozy vibe that allows you to enjoy the kitchen for years to come.
Colorful Accents
In 2023, homeowners are embracing bright and bold colors to add personality and style to their kitchen designs. Whether you choose a statement wall color or accent pieces, the right color palette can make your kitchen space something to behold not just for the rest of your family but for your guests as well.
Ready to incorporate one or more of these design trends to your kitchen space? Get in touch with a trusted home remodeling contractor in Evans, GA, like Northside Construction Services. Simply let us know how you usually use your kitchen and allow us to help you to explore all of your options selected specifically for your style, budget and ideas. Call (404) 392-5858 today, or fill out our contact form to schedule an in-home, no-obligation consultation.