A four-season sunroom is a great way to bring a little bit of the outdoors into your home all year round. Unlike the bathroom or kitchen, a four-season is not purpose-built, which means it can be whatever you need it to be. Here's a look at some great ways to use a four-season sunroom.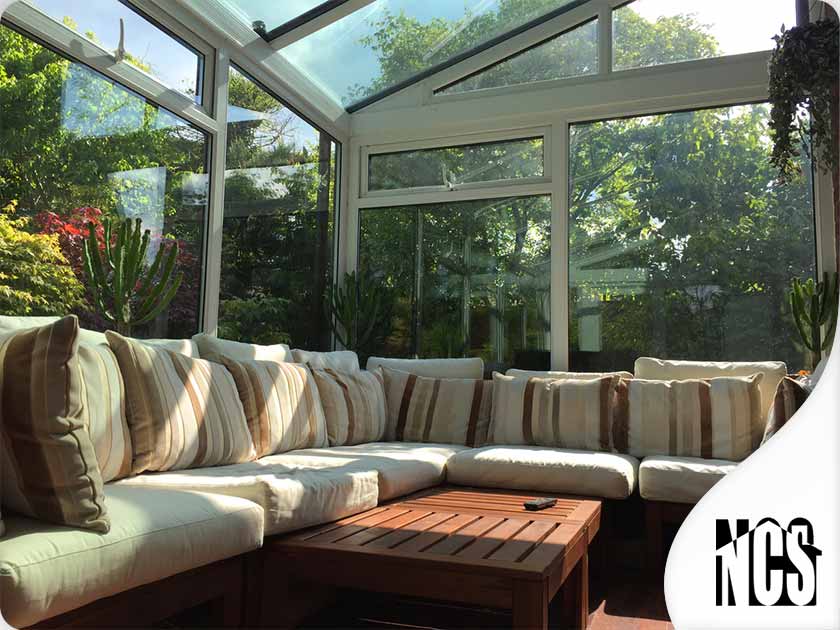 What Is a Four-Season Sunroom?
Sunrooms are home additions that are mostly made of glass. A typical sunroom is constructed with single-pane glass – that is, without insulation – which means it can only be used during three seasons every year, at most. Adding heating to an uninsulated sunroom would dramatically increase the house's heating costs because of thermal loss. A four-season sunroom, on the other hand, is built with insulated glass and frames, which helps it retain radiant heat during cold months and allows usage across all seasons.
Great Ways to Use a Four-Season Sunroom
Sunrooms are typically built by home remodeling contractors as attachments instead of as separate dwellings, which allow for easy access from the house. The following are some of the ways you can use a four-season sunroom.
Home office. The past couple of years has made working from home ubiquitous, which makes a home office a must for many people. One of the qualities of a good home office is having a pleasant and well-lit environment, which is why a sunroom is a good choice. A four-season sunroom will let you work at home even during the cold winter months.
Dining room. A sunroom that happens to be next to the kitchen would be great as a dining room. You can enjoy breakfast while basking in the morning sun or dinner under the night sky. For some people, converting a sunroom to a dining room may also evoke a bit of nostalgia, as many chain restaurants in the 1990s featured dining areas with sunrooms.
Laundry room. Laundry rooms are often hidden in basements and are generally considered nothing more than utility areas. Moving your laundry area into your sunroom can make washing your laundry a more pleasant task. Place a small table for work, reading or having coffee while you wait for your wash cycles to finish.
Northside Construction Services provides home remodeling services, including home painting services, to customers in Alpharetta, Suwanee, and Roswell GA. Give us a call at (404) 392-5858, or fill out our contact form to schedule an appointment.