Your basement has a lot of untapped potential. A basement remodeling project can turn it into a functional, beautiful living space. In today's post, Northside Construction Services, home remodeling and home repair expert, shares some creative design ideas to help you get the most out of your basement remodel: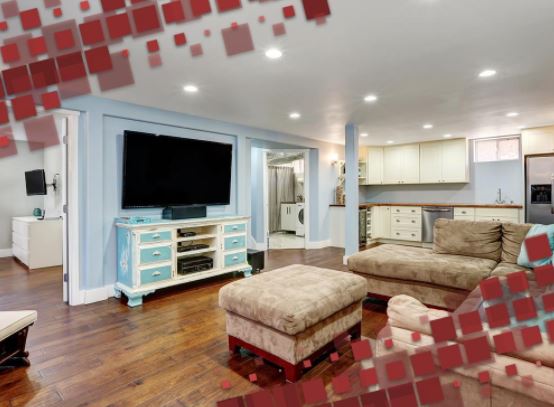 Use Neutral Color Schemes: Bold color schemes grab attention, but they can also make a space feel and look smaller. This is a bad idea for your basement. Consider using neutral colors like taupe, white and gray to make your basement feel more spacious. Use these neutral color scheme for the bigger furniture pieces in the basemen too.

Make Your Storage Options Efficient: Storage is one of the primary purposes of a basement, even after the basement finishing project. To get the most out of your space, make sure that your shelves and cabinets go from floor-to-ceiling. You can also choose furniture that doubles as storage, such as chairs with hidden compartments or side tables with drawers.

Install Ample Lighting: Basement windows are usually small, which can make basements feel dark and dreary. To combat this problem, you can invest in creative and bright lighting solutions. You can also hang mirrors strategically throughout your basement to help with even diffusion of light.
You can count on Northside Construction Services for all of your bathroom, kitchen and basement remodeling needs. In addition, we can help with interior and exterior home painting and deck and front porch construction. We serve Lawrenceville, Johns Creek and Cumming, GA, and other areas in the region. Call us at (678) 233-2400 to learn more basement remodeling design ideas. You can also ask for a free quote.